L.O.L. Surprise! Sparkle Series 1 Dolls
LOL Surprise Sparkle Series Tots offer multiple layers of surprise and a whole new look to your doll and accessories. Each layer unveils a hint of which sparkly doll you're going to get!
Collect all 12 fan favourite characters!
Here are the Sparkle Series Dolls names:
Boss Queen (Ultra rare)
Independent Queen (Rare)
Dawn
Dusk
Showbaby
Unicorn
Pharaoh Babe
Go-Go Girl
Punk Boi
Snuggle Babe
V.R.Q.T.
Glamstronaut
Sparkle Surprises
Unbox 7 sparkly surprises with L.O.L. Surprise ! sparkle Series
Secret message
Stickers
Bottle
Shoes
Outfit
Accessory
L.O.L. Surprise! sparkle Series doll
Feed or bathe your tot for a water surprise!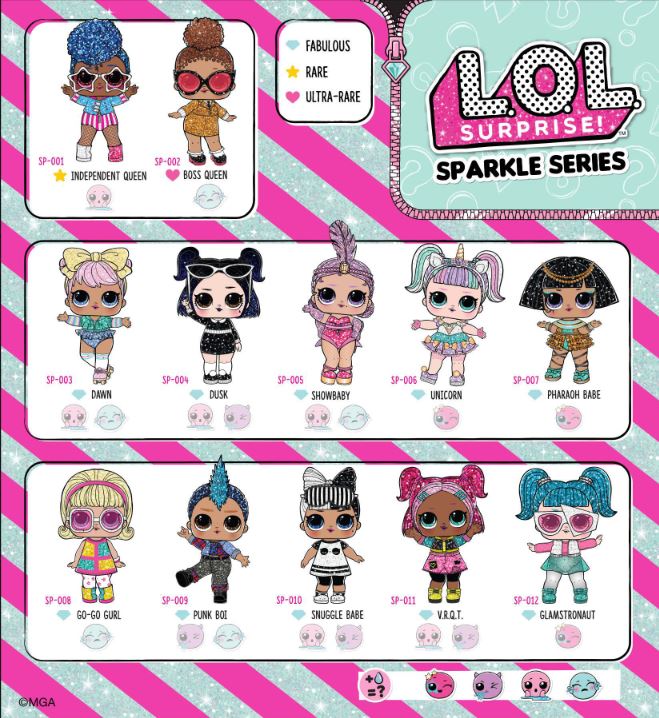 Download the L.O.L. Surprise Sparkle Series Collector Guide here