L.O.L. Surprise! All-Star B.B.s Sports Series 1 Dolls
L.O.L. Surprise All Star BB´s baseball dolls are one of the summer 2020 novelties in L.O.L. Surprise collectibles.
All Star BB´s dolls are the same size as the other tots in the series, i.e. approx. 3.54 inches (9 cm) high.
The dolls are sold in plastic surprise balls in two different colors: red and blue.

The surprise balls have members from two different Baseball teams: the red ball has Heart Breakers dolls and the blue ones have Lucky Stars dolls.

Since this is a surprise ball, the doll cannot be seen until the ball opens, so only the color of the team can be chosen.

There are 12 dolls to collect: 5 dolls on both teams and in addition there can be a referee doll or a fan that supports both teams.

The dolls are glitter-decorated, and each doll has baseball-themed clothing and accessories such as a baseball bat, helmet, or glove.
All Star B.B.s Dolls Names
Team Heart-Breakers
As if Baby
Baby Cat
Cozy Babe
Majorette
Countess
Team Lucky Stars
Funky Q.T.
Spike
Shorty
Sleeping B.B.
Angel
Special Dolls
Fanime (Rare)
Beatnik Babe (Ultra Rare)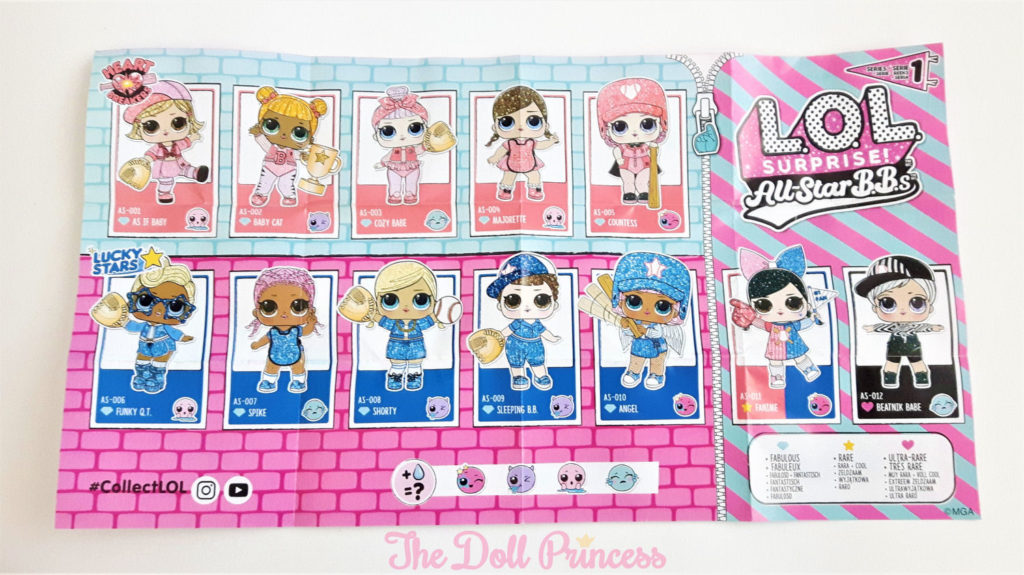 L.O.L Surprise All-Star B.B.s with 8 Surprises
Secret message
Collectible Card
Baby bottle for the doll
Two accessories
Doll clothes
Shoes for the doll
L.O.L. Surprise All Star BB´s doll
As usual, the dolls also have a water surprise – the doll can be fed with the included bottle or dipped in water, which makes the doll change color.
Unboxing L.O.L. Surprise All-Star B.B.s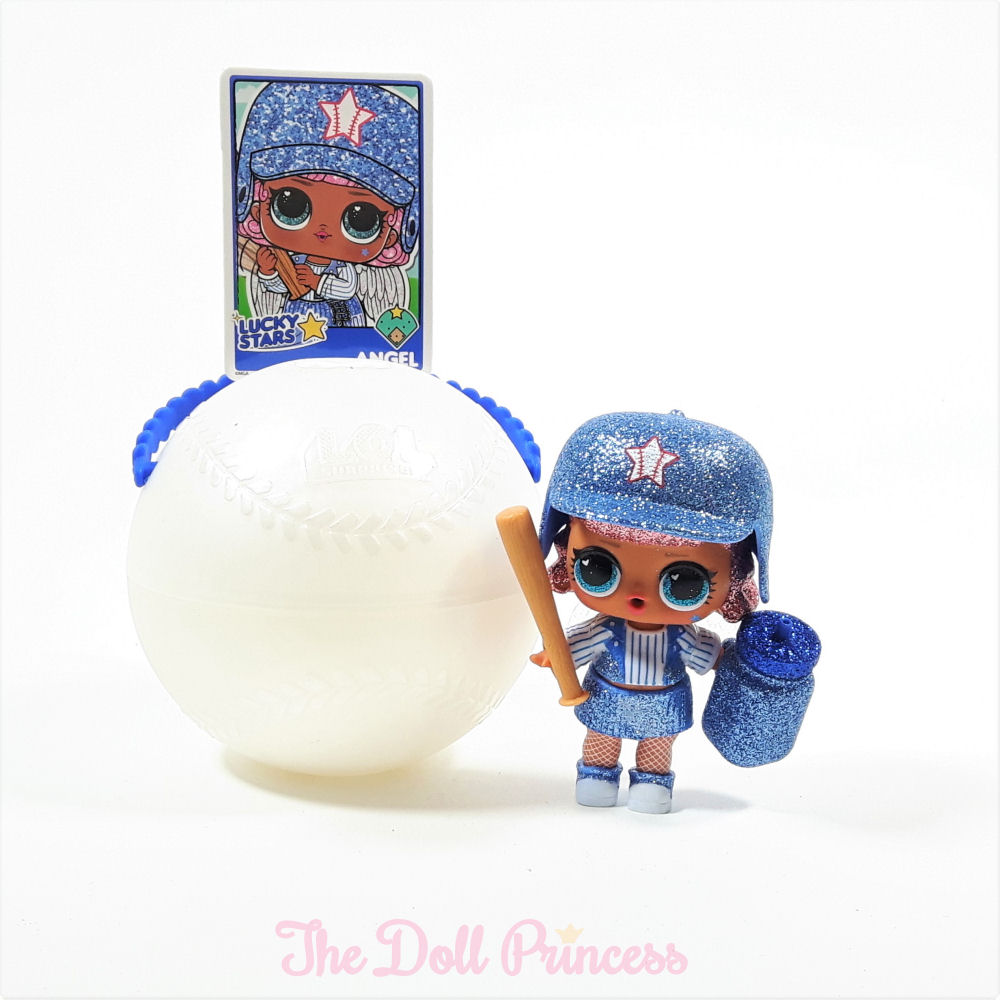 What do you think of the All-Star BB´s? What is your favorite doll in this series?