Na! Na! Na! Surprise 3-in-1 Backpack Bedroom Play sets
Backpack Bedroom consisting of a stylish plush backpack with a play set inside and a Na! Na! Na! Fashion fabric doll.
The exclusive, soft, fully flexible fashion fabric doll comes with an outfit, shoes, and many accessories
The playset inside the backpack offers a closet, a full-length mirror, and a fold-out bed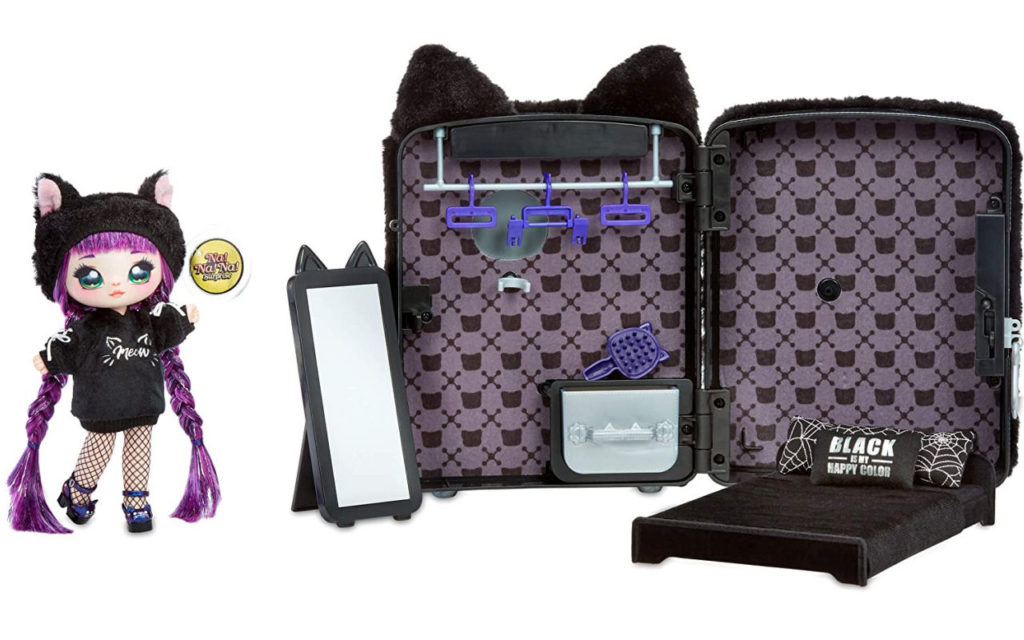 Unfold and start playing: The playset is super quick and easy to assemble and can be folded away just as quickly.
The 3-in-1 backpack bedroom play set is available in two different styles: black and pink.